LEGO Wear Summer 2022
LEGO® is inspired by creativity, imagination, learning, fun and quality. Five words that describe the essence of the LEGO brand and values supported in the LEGO Wear collections.
LEGO Autumn 2022
LEGO® products have become known and loved by children and their parents all over the world. The LEGO brand is one of the strongest brands in the world concerning children and their families.
Compania Fantastica
The children's collection of Compania Fantastica has significant recognition abroad and could not be missing from the Greek market. It comes from Spain with colors and designs that we need to illuminate our days and our mood. With an original design and with many colors, designs, polka dots, squares, stripes and flowers, it is available for girls and boys from 4 to 12 years old. Paying special attention to details, he bets on quality and good price. With the addition of Compania Fantastica to your collection you will definitely make a difference!
Company Site
Babybol
With 40 years of experience, Babybol, from Barcelona, has been operating since 1974, creating with dedication and love baby clothes to embrace every child.
Dirkje
The sweetest brand that gives joy to babies and parents with the largest collection to meet and satisfy their needs . Baby collection with a variety of items and a separate collection with organic cotton bodysuits that are available throughout the season.
Koko Noko
Unique style for every moment of the day that offers children comfort to discover the world, their own world. The journey begins here!
Tiffosi
Tiffosi Kids inspired by women's and men's fashion, combining comfort and style for all occasions. Specializing in development and innovation at Denim. With more than 40 years of experience, Tiffosi continues to be recognized worldwide for its innovation and technology in jeans in a combination with the latest fashion trends, emphasizing the comfort and quality of raw materials.
DJ Dutchjeans
DJ Dutchjeans loves an urban, tough look with a creative twist. We find it important that kids not only look trendy, but also are able to move in a comfortable way at affordable prices.
Charlie Choe | Sleepwear
Unique pajamas, with colorful and fascinating details. Designed to offer comfort with the best fabrics, leading to happy moments for the whole family.
Hatley
Guided by the love for nature, family, careful design and quality, and of course with a sense of humor comes from Canada and fascinates. Hatley is known for its handmade high-quality clothing for babies and children up to 12 years old. It fascinates with the pajamas made of soft organic cotton as well as the waterproof jackets which stand out every year with unique and different designs that change color in the rain!
Cerda
Cerda, born in 1972, from Valencia, Spain has 50 years of experience. It has the largest collection of clothes and accessories of all Disney heroes. The only sure thing is that it will drive all children of all ages crazy.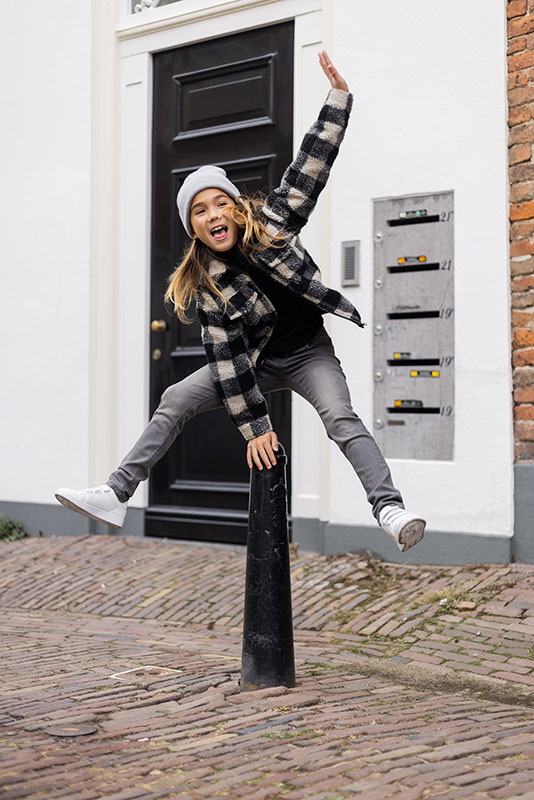 No way Monday
At No Way Monday, they make clothing for children to make them express their unique selves. Children who are who they are, with no filter.
Colors of California
Beverly Hills Polo Club
The Beverly Hills Polo Club brand was established in 1982. Inspired by both the elegance and glamour of Beverly Hills as well as the heritage sport of polo, the Brand captures the excitement of this competitive sport along with membership in an exclusive social club.